I am working on our Canada Day celebrations coming up in a few weeks... On July 1st, Canada will turn 144 years young. For my Canadian and Canada Loving readers out there in bloggy-land I have created a couple of printables for you. I hope you will hang them with pride and celebrate this great nation of ours.
I hope that you enjoy them.
to all Canadian near and far!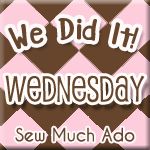 House of Hepworths Thursday Hook Up
Ciao for now,