I want to thank Elizabeth at
for hosting this giveaway!
Elizabeth's eclectic style and loe of vintage can be found in every piece she creates. She has lovely gift ideas for men and women and coworkers, with her charm bracelets, custom cuff links, rings, keychains and necklaces, among other pieces you will fall in love with the shop.
I asked her a few questions so we could get to know the real "Elizabeth".
Here they are....
AM2CW:How did you get your start?
K&M:I started out looking for skeleton keys which led me to find people selling typewriter keys. I started selling keys to other crafters for a while until I realized it would be fun to make something with them myself.
AM2CW: Where do you get your inspiration?
K&M:Usually from the past. I try to combine new and old but I really am a vintage junkie.
AM2CW: What is you fave piece?
K&M:Anything in my wax seal category- I just love making things with wax seals. I also love,love,love, lower case typewriter key pieces.
AM2CW:Anything special and new for the holiday season coming up?
K&M:Yep- I will be adding lots of new fonts and designs to my wax seal items and also doing pieces with fingerprints,hand prints,and a child's artwork. Those items are a great way to preserve a special memory.
So something for all of us to stay tuned into Keys And Memories Etsy shop to see the holiday pieces Elizabeth introduces in the next little while, I am sure!!
Giveaway
Here's How you could be that winner..... (leave a separate comment for each entry and a means to contact you if you are the chosen winner)
1. Follow AM2CW blog, already do remind me
2. Check out Key and Memories shop and come back and tell me your favourite piece
6. Follow AM2CW on Twitter
7. Follow AM2CW on Facebook
8. Check out any recent product reviews or enter any of the upcoming giveaways on AM2CW
Good Luck to all who enter this wonderful giveaway and thanks again to Elizabeth at
for hosting this giveaway!
Giveaway will run until November 22nd
& Winner announced on the 23rd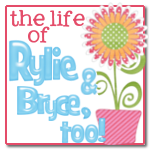 Ciao,