Welcome to my latest series as part of my part-time homeschooling attempts. I have been trying to teach Princess to read in the last few weeks and we started with Word Families and familiarized ourselves with the "-at" family first. I used the Paint Chip idea I saw on
The Snail's Trail
blog. We are working on single beginning letters rather than including blended letters first. I am amazed at how quickly Princess picked up the concept. But I did learn not to push her to practice for too long because she loses focus easily. We used the white board too as a reinforcer to the beginning...
So I sat down the other night and came up with an idea to help her with her recognition of the word families. I dug in deep and opened my PSE program to create Word Family Sorting Mat with Words. So I thought I would share with you the first of the series, which features 3 sorting sheets for word families: -at, -an, and -ar, along with words to match to the sorting mats (I did include some blended words but not a lot. There are blank squares if you want to add the blended words yourself.)
CLICK either picture above or
HERE
to download.
Have fun helping your child on their path to learning to read.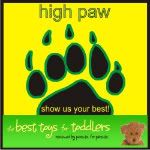 No Time for Flash Cards- Link & Learn