I found this little
shop
that has the most creative artist behind it, Cassie Stephens. She is an Art teacher in Nashville, for the last 12 years. In her down time she creates these wonderful buckles and belts.
She works with clay using embossing and glazing to create her buckles and she pairs them with her fabrics that include vintage from the Nashville areas.
Here is a little but more about Cassie, directly from her via email questions I sent her...
AM2CW: How did you get your start?
C:
Well, I guess it started with a need to create. I am an elementary art teacher and have been for almost 15 years. And while I enjoy that immensely, I also love to take part in the creative process myself. Another love: vintage dresses (ones from the 1950's are my favorite) which usually require a belt. I got it in my head one day that I could sculpt a buckle from clay, glaze it any color I wished, attached it to any fabric that I liked and have a unique work of art for my look. After creating a couple, I was addicted.
AM2CW: Where do you get your inspiration?
C: I'm very much into retro style and vintage clothing. Much of my inspiration is drawn from that love. I'm also into the quirky, cute and the strange.
I do a lot of customized belts also, so much of my inspiration comes from the great ideas of others. I've created bear, butterfly, dachshund and turtle buckles all for people that wish to have a unique buckle that expresses their personal style. I can customize texture, glaze color and belt fabric. Bringing someone's idea to life is very inspiring to me.
AM2CW: Where would you like to see your shop in the next 3-5 years?
C:
Oh, geez. I'm a terrible planner. Let's see, ideally, I'd love to continue teaching while seeing my little belt business grow. I just hit 100 sales in my etsy shop and I'm ready for the next 100! I'm also currently in several local shops in the Nashville, Tennessee area -- as well as one in Italy and Australia. It would be thrilling to work with more retailers.
AM2CW: What is your fave piece you have created?
C:
My favorite belt to wear is the bird buckle. I recently began using a metallic gold glaze that adds a tarnished and antiqued look to the buckles that I love. I'm also getting excited about spring and have created some seahorse and fish buckles that have me ready for some sun.
AM2CW:
Anything about you that would make us want to be you BFF? (A fun question for you to describe yourself in 3 words)
C:
I always have chocolate. (sorry four words!)
The Shop Profile: All ceramic buckles are hand built and glaze fired by Cassie, herself. She sews the belts from vintage fabrics, velvets and lace. Also if you check out her list of SOLD items and see one you like she can almost always recreate the item you see. Cassie also does do custom work on the buckles and she does take suggestions for fabric combinations for whatever you have in mind to make it your own! Wouldn't that be cool to have a one of a kind buckle and belt that you can proudly proclaim as being a symbol of yourself.
Rabbit buckle with reversible belt
in mustard yellow and black with polka dots
Red Apple with red and black reversible belt
Cassie is hosting this giveaway for my wonderful readers of a winner's choice of one of buckle and belt.
***Sidenote from Cassie herself about her shop's inventory: "some of my belts are not currently created and may take up to 5-7 days to create."
**So once the winner is chosen and contacted by Cassie to make your choice please be understanding that there will be some delay due to production time, in receiving your prize and the item comes after a few weeks.
You can't rush creativity and it will be well worth the wait!!!
Now on to the how to enter the giveaway....
(leave a separate comment for each entry & a means to contact you if not in your profile)
(both must be completed in order to be entered)
1. Hop on over to Cassie's Art Shop, check out her beautiful work, come on back and leave a comment of which one was your favourite.
2. Follow AM2CW blog
1. LIKE Cassie's Art Shop on Facebook
2. LIKE AM2CW on Facebook
3. Grab AM2CW's button and link back here
4. Follow AM2CW on Twitter
5. Enter the AM2CW's giveaways presently going on
6. HEART Cassie's Art Shop on Etsy
Cassie's Art Shop for the month of February is giving you

10%

off all belts
if you "like" Cassie's Art Shop on Facebook you get an extra

5%

off...so that's like

15%

off for the month of February!!!! Also Cassie offers FREE SHIPPING IN THE U.S. plus reasonable rates to Canada ($4.50 per order) and International orders ($7.50) in her shop.
Show Cassie some love and check her out, see if you like something in the shop and pick it up before

February

28th

and save, save, save!!!
Good luck to all of you who enter!
Giveaway runs from now until March 6th
Winner announc
ed on March 7th!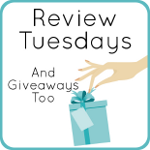 Ciao for Now,