Well, I did it I finally reached 200 followers in 10 months of blogging....and in honour of that I am posting a giveaway I was going to save until next week...
Thank you to all of my followers and I want you to know that you are loved and appreciated for reading A Mama's Two Cents Worth...
Here it is...let the celebration begin!!!!
Parties by Hardie Giveaway!
I want to thank Jenn from Parties by Hardie, who is hosting a wonderful giveaway on AM2CW this time around. You remember Jenn from the previous giveaway on AM2CW. Jenn has a great little shop on Etsy called Parties by Hardie that specializes in printable parties and more, such as bookmarks, invitations and complete party kits. All you do is pay, download, customize (if an option), print, cut, assemble and decorate!!!!
Jenn is in the process of opening a new own online store called Print-Cut-Presto! And she has also started a new blog to showcase her printables, called Print Cut-Presto!, as well host giveaways and customer photo gallery.
Giveaway...
In honour of the introduction of the gift sets to Parties by Hardie, Jenn is giving one winner from AM2CW the DIY Printable Elephant Gift Set. It is a PDF file emailed to you and complete the customizable items to suit your needs. The gift set is available presently in yellow/grey, but coming soon are pink/grey and blue/grey gift sets.
The file include all the templates you need to print, cut and assemble unique handmade gifts for friends, relatives, neighbors or just yourself. The colors may vary slightly from the photos depending on your printer, monitor and paper choice.
You can personalize this file yourself! Certain templates enable you to type in your wording, such as the stationery, bookplates, art prints, and CD holder to name a few, but the font is not changeable.
Some of the items included in the gift set are:
round tags,
thank you cards,
personalized note cards & stationary, labels, art prints, bookplates, CD holders, journal cover, and a
banner. (Please note that not all items are able to be customized, Jenn will give you the ones that are, using Adobe Reader.)
How can you win the Elephant Gift Set???
1. Check out
Parties by Hardie
and tell me one of you favourite items in the shop
2. Follow AM2CW, already do please remind me.
3. Heart
Parties by Hardie
on on etsy
4. Follow
AM2CW
on Twitter, Like
AM2CW
on Facebook, Blog about the giveaway (leave link)/ Tweet about giveaway/ Status change on FB (1 entry per each you do, leave separate comment for each on and link them)
5. Follow
Parties by Hardie's blog
6. Grab
AM2CW blog
button (link back)
7. Enter any other
giveaway
going on presently on AM2CW
8. Grab
Parties by Hardie's blog
button (link back)
9. Follow
Parties by Hardie's blog
10. Follow
Parties by Hardie
on Facebook
11. Subscribe to
Parties by Hardie's blog
newsletter
12. Make a purchase at
Parties by Hardie
, email invoice (it will be deleted immediately after draw has been done I promise, your privacy is the most important thing to me)
So there you have it.....many, many , many ways to get in on this giveaway!!!
Good luck to all of you!!!
Giveaway runs until March 10th!
Winner announced on March 11th!
Thanks to Jenn at
again for this giveaway!
Please show her some love, she is gracious in
hosting this giveaway for us here at AM2CW!!!!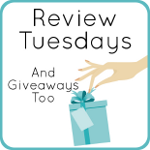 Ciao for now,