I have a Family Fun Giveaway for all of you that will make your kids jump for joy if you win!!!
Here's what up for grabs:
-1 package of Crayola
TM
8 ct Bold Washable Markers
-1 package of Crayola
TM
64 ct crayons with Built-in Sharpener
-15 pcs(3 pkgs of 5 ct) of Crayola
TM
Sidewalk Chalk
-2 packages of 2 ct
Crayola

TM
dry eraseable crayons
-1 package of Play-Doh
TM
Portable Soft Pack
-1 pair of Crayola
TM
Precision Edge Scissors
-2 mini notepads
-Your Choice of either the Alphabet Bingo or the Shapes & Colours Bingo Educational Car Game for you kids (great for road trips
............and I included one of my

Altered Compostion Journals

(I am putting together a tutorial on the how-to as we speak)

as well in the giveaway. Good for the kids to journal about their summer or just used as a doodle book.
1. Follow this blog (5 Entries)
2. Just leave a comment, you don't have to follow just use the "Anonymus" entry as long as you have a valid email address (1 Entry)
3. Enter the
Earth Day Giveaway
(now closed)
Follow-Me
and come back and tell me you entered (3 Entries)
***Don't forget to tell me which game you prefer to win ABC or Shapes & Colours Travel BINGO for your kids, along with you name and email address (use this means of entering your email address: name[at]domain[dot]com, to prevent spam in you inbox).
The Giveaway is open to residences of Canada & US only at this time!
Sorry to my visitors from other international visitors. Please check back for the other giveaways coming up that will be open to all!
The Prizes will be awarded on May 18th, with the contest closing at 11:59 pm EST on May 17th.
Good Luck to all who enter!!!!
Check back soon there are some fabulous giveaways coming up!!!!!
Thanks to
Accurate Home Renovations
for the giveaway just in time for the summer.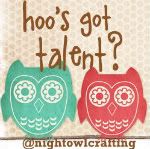 Ciao,
Angela
A Mama with 2 Cents Worth to Share